What is hardwood?
What exactly is hardwood? Many types of floors are referred to as hardwood floors or have the look of hardwood floors, but in reality, they are NOT hardwood floors. Let's look at some examples: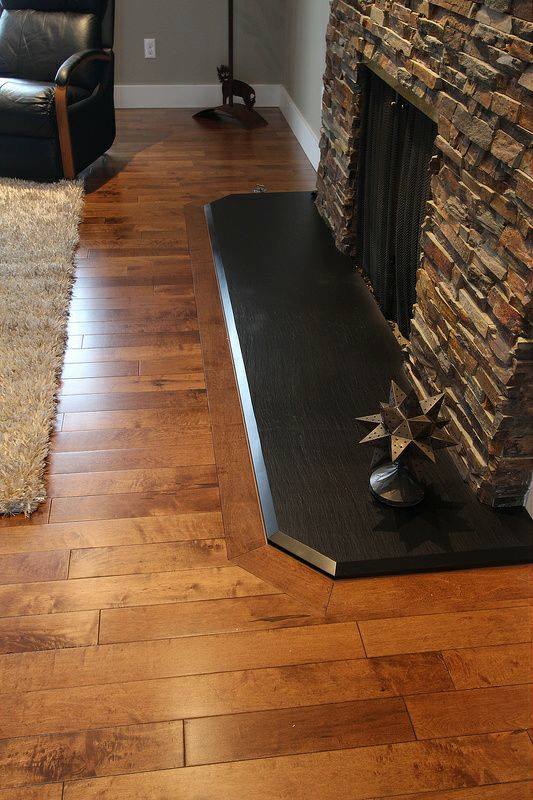 Unfinished and Factory Finished Wood Flooring
All wood floors must have a finish put on them. This protects the wood itself and gives it a "finished" look. When you purchase unfinished wood flooring, your installer will sand the wood and apply the finish on the job site. If you are looking for a "specific" or "custom" look, this is always your best option.
The other alternative is factory-finished wood flooring. In this option, the finish is applied at the manufacturing facility. As you might have guessed already, these floors take much less time to install and are ready for daily use much sooner than unfinished floors are.
Solid and Engineered Wood Flooring
Now let's take a look at the difference between solid and engineered wood floors.
Solid wood flooring is entirely made up of solid wood. The thickness varies from ¾" to 5/16", and can be installed above or on grade. Solid wood flooring is ideal if you are planning on staying at your location for a while as it can be sanded and refinished.
Engineered wood floorsare exactly what they sound like: floors engineered using various layers of different kids of wood and wood veneers (this gives extra strength). These wood floors can be installed above, on or below grade and in some cases can be sanded and refinished, but in others cannot.
So when you are looking at options, just because it says "hardwood" doesn't mean it is the same as the wood your neighbor has or like you saw on TV! Do a little extra digging and make sure you are getting the RIGHT hardwood for your application!