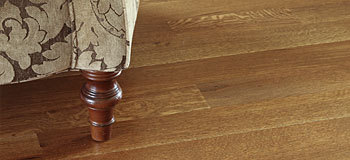 Dust-free, clean hardwood floor installation
Installing a hardwood floor can result in dust, which may cause a clean-up problem as well as an air problem. We have a state-of-the-art dust containment system available, which lets us maintain a 98 percent dust-free environment! We always use special industrial vacuums to ensure the best clean-up process, leaving your home or business ready for use immediately following our dust-free, clean hardwood floor installation.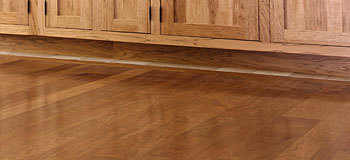 Prefinished
It doesn't get much easier than this. With hundreds of choices of prefinished hardwood floor products available, how do you choose? A visit to our showroom can help narrow your selection to the floor that will best suit your lifestyle and taste. Hand scraped to wire brushed, domestic to exotic, we have the floor you are looking for. With our reputation for providing the best quality and most unique products, you can feel confident in your choice of hardwood floors for years to come.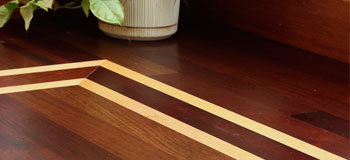 Friendly Staff and Fast Service
Hoosier Hardwood Floors is a family-run business—and we treat our customers like family, too. When we're in your home or business, you can count on every one of our staff being courteous, respectful, and always leaving everything clean and neat. Talk to us—let us know what you're looking for, and we'll always take the time to listen, and come up with the best solution for you. Let us help assist you and your vision for your home, and you have selected a perfect hardwood with beautiful inlays, but you don't want to wait. We'll work with you to meet your schedule and let you know exactly how long the process will take—and we'll stick to it. Most installations can be done in a week or less!